Tender Trading is ISO 9001 certified and was established in 2007 in the state of Qatar; our sister company HANDLES S.A.R.L. was founded in Lebanon in 1998. We have over 21 years of combined experience providing a wide range of products and professional services.
With a team of more than 300 professionals Tender Trading is now a leading contractor & supplier in electrical, mechanical, instrumentation, building services and materials within Qatar & Middle East market. The company provides a complete contracting and supplying service including design, procurement, installation, project management, commissioning facilities management services and equipment to meet specific client requirements.
 The highest professional standards of workmanship and service are maintained through Tender Tradings commitment to efficient pre-planning, the use of highly skilled craftsman and the maintenance of permanent local teams. Our services are committed to productive efficiency coupled with Quality Assurance, Workplace Health and Safety and Protection of the Environment.

Our goals at Tender Trading is to provide individuals, contractors, major companies and real estate developers, products, services and integration support to enhance operations and decrease human intervention. We are committed to providing guidance through the project lifecycle, from inception through the construction phase and more importantly our offerings for after sale services.

The key to our success is the continuous investment in the people, many of whom have been with the company since its inception. Our loyal and strong customer base is a testimony to the skills and reliability of the company's staff and services. Tender Trading thrives to understand the requirements of our clients, the nature of the business and expected results so we can meet the clients needs within the chosen deadlines.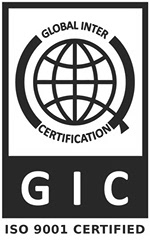 Some Of Our Proud Partners And Clients